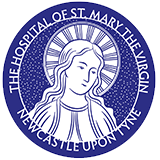 The Hospital of St Mary the Virgin (Rye Hill and Benwell) Almshouses Charity
Following changes to UK law and to Charity Commissioners' Guidance, the policy for Admission is as follows.
The Charity provides affordable accommodation for economically or socially disadvantaged men who are without a cohabiting spouse or partner, who are over the age of 50. Priority will be given to men who are residents of the city of Newcastle-upon-Tyne and then extended to those who are residents of Tyne and Wear.
The Charity operates an Equal Opportunities policy within the confines of its stated aims and does not discriminate on the grounds of race, religion, sexual orientation or disability, but we do try to give priority to older applicants. As we provide sheltered accommodation as opposed to nursing home facilities, all the residents must be capable of looking after themselves, particularly with regard to personal care, cooking, washing, cleaning flats and taking their own medication.
To comply with the Charity's Fire Policy, residents with compromised mobility will be required to move to ground floor accommodation when a unit becomes free.
Notwithstanding the above priorities, selection is based, normally, on chronological order of receipt of the applications. However, the Trustees acknowledge that there may be instances when the applicant can be considered as an urgent case (e.g. homeless or impending loss of home) and be placed immediately at the top of the waiting list. The Manager is given the authority by the Trustees to make such decisions but any such applicant whose claims are rejected by the Manager, or an applicant who is "leapfrogged" on the waiting list, may request that his case be reviewed by the Trustees.
All applicants for admission must complete the Charity's application form, which is available from:
The Manager,
Hospital of St Mary the Virgin Almshouses,
Thomas Housley House,
349 Benwell Lane, Newcastle upon Tyne, NE15 6NG
Telephone 0191 274 0136
e-mail: admin@hsmtv.org